Scapa Healthcare is the trusted OEM medical device manufacturer of choice for turn-key medical device manufacturing services for the world's leading companies in advanced wound care, consumer wellness and medical device fixation. Our deep understanding of the markets we serve allows us to leverage our manufacturing, technology and development expertise to create innovative solutions that allow our customers to succeed in the marketplace.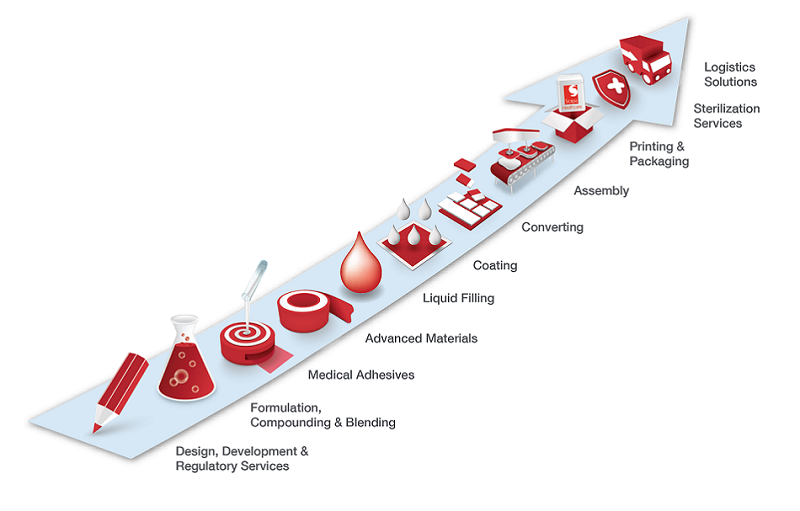 As a medical OEM, we collaborate with healthcare industry leaders to develop and manufacture innovative skin friendly medical device fixation and skin care topical solutions to improve people's lives. Through pursuing these collaborations, we provide integrated services to the top global MedTech companies. Our state-of-the-art facilities and highly qualified team of experts enable us to offer customers the whole spectrum of development and production services from inception through to market delivery. Our ability to deliver differentiated solutions to market faster gives our customers a sustainable competitive advantage in the marketplace.
In April 2021, Schweitzer-Mauduit International, Inc., known as SWM International, acquired Scapa Group PLC, including the Scapa Healthcare business.