Medical Device Microbiology Laboratory Services
Scapa Healthcare's Gargrave, UK site is home to two Microbiology Laboratories which promote the validation and testing of finished medical devices, as well as the product development of newly created ones. These Microbiology Services are included as valued parts of Scapa's end-to-end capabilities, and are also available as standalone services.
Our microbiology lab testing services support customers with services pertaining to new product development of medical devices as well as validation and testing to support customer's sterile label claims for finished devices.

Our state of the art facility houses multiple areas, such as the Microbiology Laboratory, Media Preparation Room, and Sterility Suite. The Sterility Suite includes an ISO Class 6 room, in which sterility testing is completed within an ISO Class 5 environment. Testing is undertaken in compliance with ISO 11737, ISO 11137 and ISO/TS 13004 set of standards / technical specifications.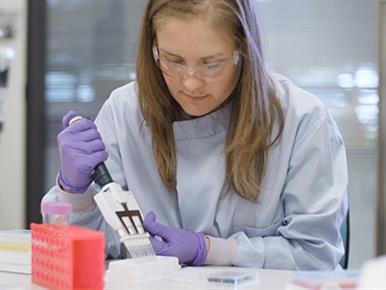 Key Service Offerings
Bioburden Validation & Testing
Sterility Validation & Testing
Sterilization Dose Mapping
Sterilization Dose Substantiation
Sterilization Dose Audits
Microbiology & Sterilization Consultancy Services
Microbiology & Sterilization Customized Training Services
New Test Method Development
New Product Development (NPD) Microbiology Laboratory Services
Our Microbiology Laboratory Services unit can also support customers with assorted services pertaining to new product development of medical devices.
Scapa Healthcare's technical team at the Gargrave site has the expertise to support the full production life cycle of innovative medical devices, from ideation to completion. We implement customized microbiology testing methodologies, test trialing, and test validation processes to ensure our work is held to the highest standard in compliance. Learn more about our Gargrave, UK location here.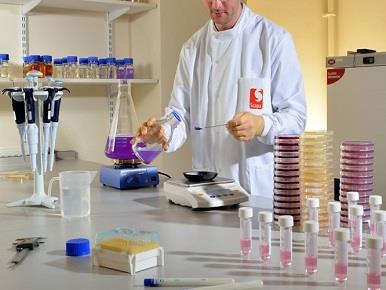 Key Service Offerings
Antimicrobial evaluation

Log10 reduction testing
Zone of inhibition testing
Growing and testing against Biofilm
Multiple models, such as static and flow culture

Bacterial Barrier assay
Developing novel endotoxin and bacterial binding assays
Access to an on-site library of microorganisms
Includes multidrug resistant strains
Microbiological Consultancy Services