Scapa Healthcare provides laminating capabilities as part of our turn-key suite of contract manufacturing offerings. We have the ability to produce custom multi-layer materials using a wide range of substrates and medical-grade adhesives to achieve the desired properties.
In conjunction with these laminating capabilities, Scapa also offers additional contract manufacturing services such as
converting & assembly
,
slitting
,
high precision cutting
, and
packaging
, among others. With our expertise and state-of-the-art machinery, the Scapa team can create customized solutions that meet and exceed client expectations.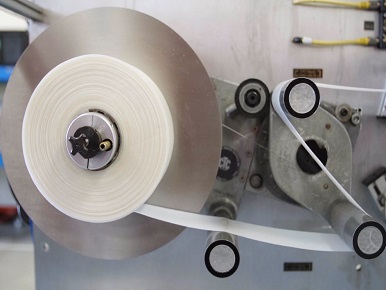 Key Capabilities
● Multi-layer lamination
● Thermal lamination
● Hot melt lamination
● Extrusion lamination
● In-line lamination for
○ Superabsorbent material
○ Active material incorporation