As part of our turn-key contract manufacturing capabilities, Scapa Healthcare offers high precision cutting and perforation for a variety of components and finished products for medical devices such as dressings, drapes, bandages, strips and patches.

Our equipment has the ability to convert a broad range of materials including films, membranes, woven and non-woven fabrics, papers and open & close cell foams coated with different adhesives. We have the flexibility to deliver components in different formats from sheets to stack to singular pieces to rolls.

Our high precision cutting capabilities are available across Scapa facilities in the United States and Europe. In addition, we provide full converting services including laser printing, multi-layer laminating, multi-island placement, and thermal lamination services.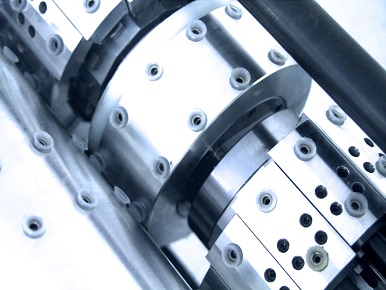 Key Capabilities
● Rotatory die cutting
● Flat bed die cutting
● Laser die cutting
Key Techniques
● Laser cut
● Finger lift cut
● Kiss cut
● Release cut