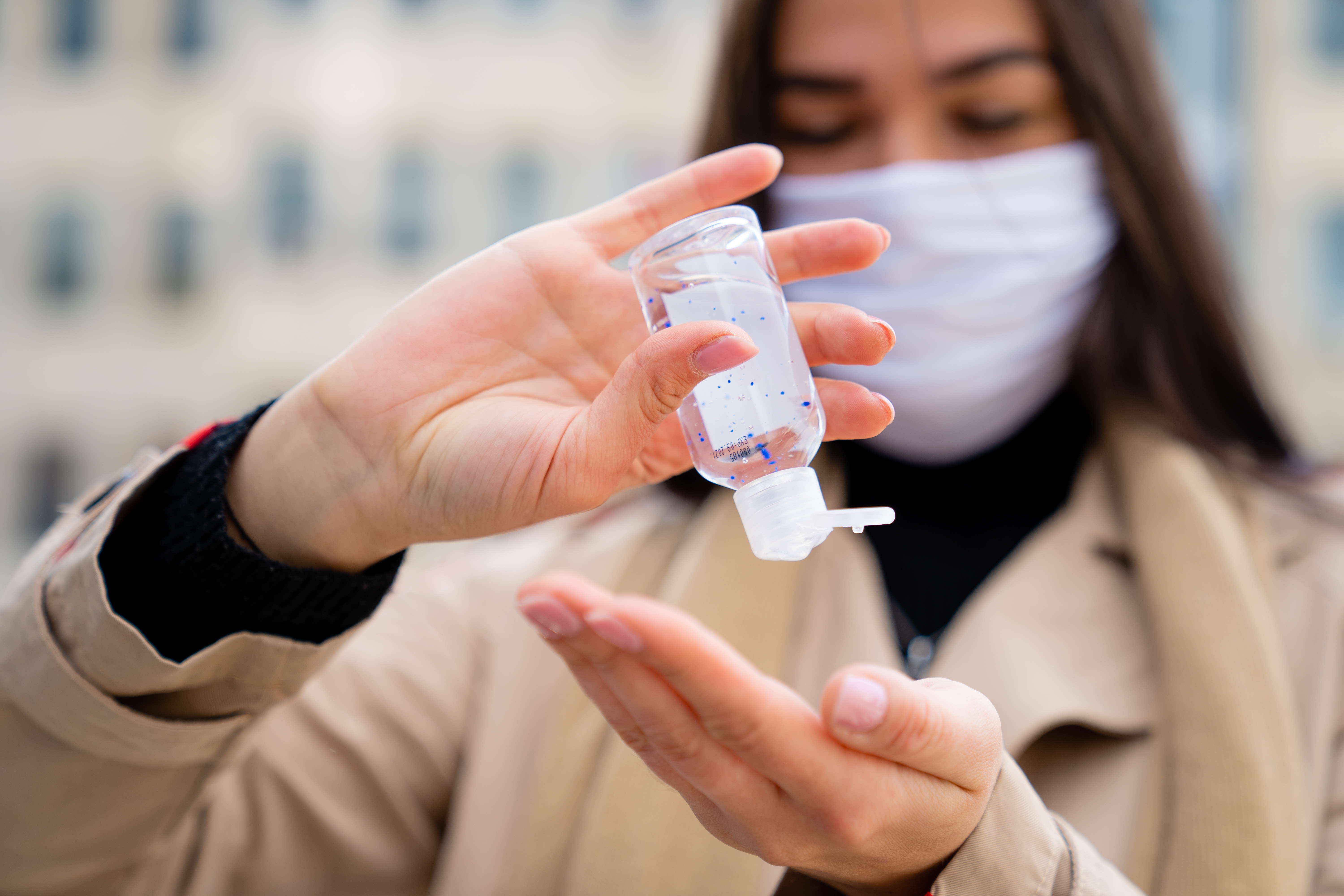 15 Apr, 2020
/
Category:
Consumer Wellness
Supporting the Fight Against COVID-19 with Effective Topical Solutions
The severity of the COVID-19 pandemic has made people around the world much more cognizant of the many potentially contaminated surfaces they touch every day. The Centers for Disease Control and Prevention (CDC) and the U.S. Food and Drug Administration (FDA) have heavily emphasized that everyday preventive actions such as hand washing for at least 20 seconds with soap and the use of hand sanitizers can help prevent the spread of the novel coronavirus. If soap and water are not available, the CDC recommends that people "use alcohol-based hand sanitizers containing at least 60% alcohol." Their guidance for effective handwashing and recommended use of hand sanitizer is developed based on data from a number of studies.
As the COVID-19 pandemic has expanded globally, demand for hand sanitizers has considerably increased. Even once the immediate crisis passes, consumers are likely to be more diligent about keeping their hands clean at home and on-the-go through the use of topicals such as hand sanitizers and antibacterial/antimicrobial products. However, the increased use of hand hygiene products can cause fairly common reactions to the skin, ranging from irritant contact dermatitis categorized by dryness and itching or even possible cracking and bleeding, to allergic contact dermatitis.
Alcohol-based hand sanitizers are known to be highly effective and generally safe when used as directed. The CDC has confirmed that alcohol-based hand sanitizers can quickly reduce the number of microbes on hands and are recommended for situations such as "clinical settings like hospitals." Furthermore, as consumers look to provide maximum protection for themselves and their families against COVID-19, many are opting to follow CDC recommendations and choosing alcohol-based sanitizers for their own home, travel and office uses.
However, alcohol-free products can be an alternative option for those who are practicing social distancing and staying at home. Alcohol-free products available in a water-based foam have the active ingredient Benzalkonium Chloride. Unlike alcohol-based products, alcohol-free hand sanitizers often contain less than a 0.1% concentration of Benzalkonium. The rest of the solution is mainly water and will often be enhanced with skin conditioners such as vitamin E and green tea extract, making these solutions much easier on the hands. An alcohol-free solution could provide a good balance between sanitization, skin protection and from risks of ingestion or fire, making it a safer choice for residential use, schools, correctional facilities, rehab centers or manufacturing facilities.
As we all adapt to the new normal in the ongoing fight against COVID-19, it is critical to maintain access to topicals like hand sanitizers and antibacterial/antiseptics for both the public and, in particular, for frontline healthcare workers. Topical manufacturers should support customers with the technical aspects in order to bring effective products to market expediently. Scapa Healthcare offers extensive experience in formulation development and manufacturing of custom topical wound care solutions and consumer skin care products, including antibacterials, antimicrobials and more.

Learn more about our topical solutions capabilities here.