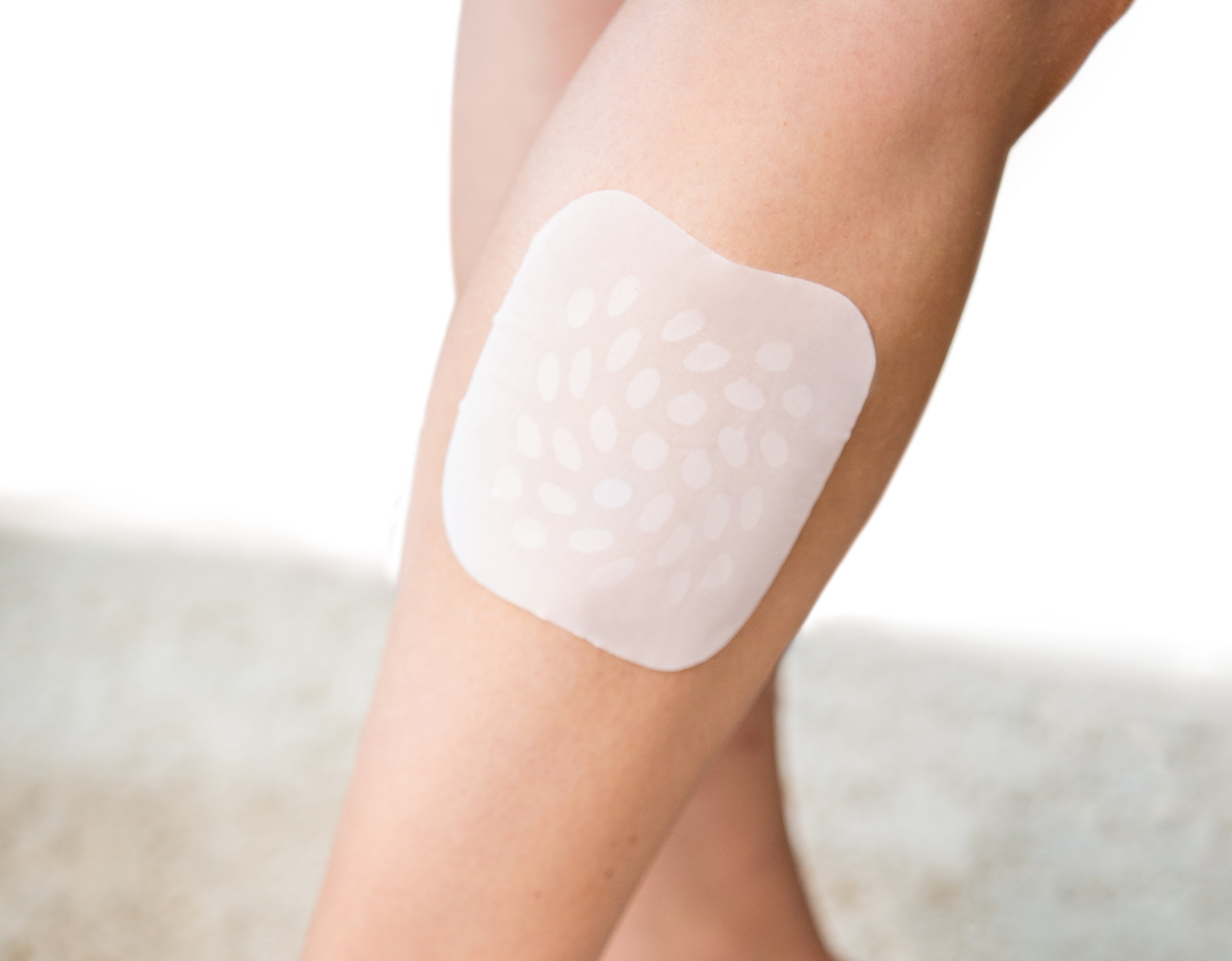 An Introduction to Hydrogels and Their Benefits Within Advanced Wound Care
Bill Fraser, Product Development Scientist, Scapa Healthcare
Hydrogels are a unique class of absorbent that are able to take in many times their own weight in water without breaking apart or dissolving. Their capacity for substantial water absorption is a function of the hydrogel's chemical structure, a loosely cross-linked network of hydrophilic polymer chains. The functionalised structure acts as a cage, drawing in and trapping water molecules within, much like a sponge.
When a hydrogel sheet absorbs water, it swells. This causes it to expand to coincide with area available in its environment. This swelling behaviour arises from the flexible backbone of its polymer network, allowing for the easy rearrangement of chains to better accommodate the additional water. Through this mechanism, a relatively thin layer of hydrogel can take in the same volume of water as some much thicker sponges.
Within hydrogel chemistry, there are two primary methods of crosslinking - ionic and covalent. Ionic hydrogels are known for their great elastic and self-healing properties. The bonds connecting each chain are easily broken and reformed, giving great resistance to wear and tear.
Covalently cross-linked hydrogels have much stronger bonds connecting their networks. This gives the hydrogels more rigidity and resistance to breaking down, but once the bonds break they cannot reform. Double network hydrogels can combine both an ionic and covalently cross-linked hydrogel, forming a tough gel with the best properties of both technologies.
Hydrogels have many applications within medical devices. As components of wound dressings, the benefits of their inclusion has been extensively explored. When incorporated into a wound dressing, hydrogels offer many distinctive benefits over other dressing materials.
Absorbency – The ability of hydrogels to absorb many times their own weight in water allows for thin dressings that are able to handle large amounts of exudate. The hydrogel enables the fast wicking of exudate away from the wound bed to improve healing.
Clear finish – A hydrogel dressing can be constructed to be completely clear, allowing a wound to be monitored without removing the dressing.
Moist environment – Hydrogels synthesised with a high internal moisture content can act as moisture regulators, providing a moist environment for dry or burnt skin for extended periods of time.
Cooling – High moisture hydrogels can have a cooling effect against the skin, relieving some of the discomfort caused by burns and rashes.
Soft and flexible – Hydrogels can be naturally flexible, providing a soft and versatile layer that can be applied to even difficult areas of the body.
Adhesion – Hydrogels can by synthesised to have a naturally high adhesion to skin, allowing dressings to be applied without any other form of adhesive or secondary dressing. The adhesive effect reduces as the dressing is saturated with water, enabling the pain free removal from a patient.
Bioactive compounds – Due to their absorbent and moisture donating nature, hydrogels can be loaded with bioactive compounds that impart beneficial effects on a wound. For instance, aloe vera can be loaded into the hydrogel network to sooth inflammation. Another example is adding antimicrobial agents such as silver nanoparticles to help prevent a wound from becoming infected.
These properties make hydrogels well suited to a range of wound care applications. For burns, they can provide a cooling and moist contact layer that relieves pain and promotes healing. Within advanced wound dressings, they can modulate protease, providing an environment for optimal wound healing.
As a tool for general first aid and wound care, the absorbent and adhesive nature of a hydrogel allows for easy to apply plasters with an all-day wear time. Their naturally cushioning and flexible nature allows them to be utilised in even hard wearing areas such as foot care.
Scapa Healthcare is able to provide a high degree of flexibility in the formulation of hydrogel-based products. Unlike typical hydrogels, which consist of 90% water, we use proprietary processes to vary and control our water rates – ranging from around 30%-70%, allowing greater manipulation over the products' properties such as adhesion and cooling. Thus, we are able to offer customized hydrogel solutions that best meet end-users' needs.