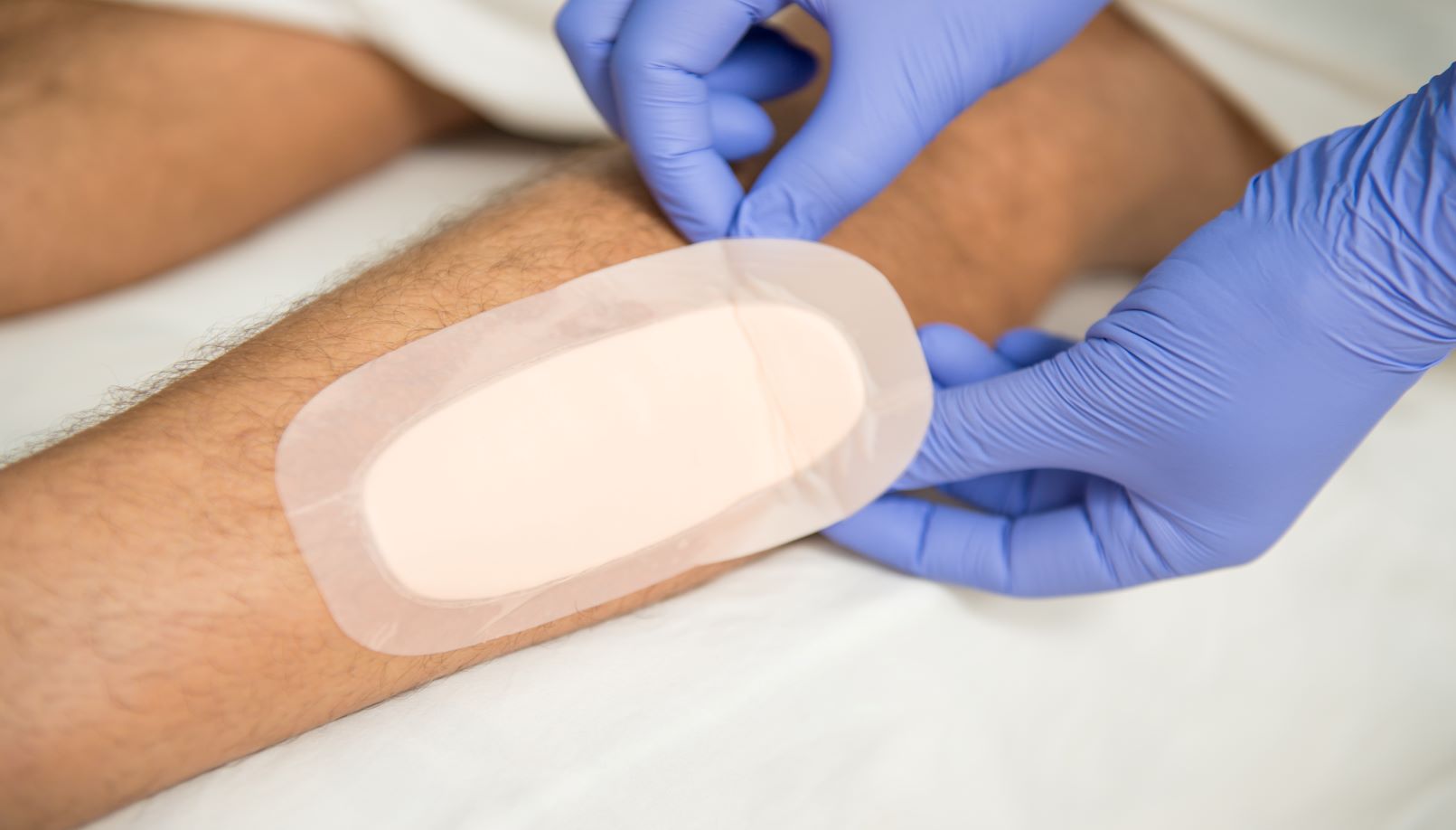 1 Jul, 2022
/
Category:
Advanced Wound Care
Hydrocolloid
Hydrogels
Silicone Gel
Benefits of Occlusive Dressings in Wound Healing
The treatment of wounds has evolved over time, with differing perspectives on wound care impacting recommended treatment methods. For example, exposing wounds to open air was previously thought to be the most effective manner of treatment as this exposure would support the scabbing process. However, different wound care methodologies suggest that an alternate approach – one that traps moisture around the wound itself – may be more effective in supporting the healing process.[1]
Occlusive dressings utilize a moist environment to support more rapid wound healing[2]. This and other factors are believed to support more rapid re-epithelialization[3] that are not associated with exposed wounds. Other potential benefits of occlusive dressings versus exposed wounds include protecting the wound bed from bacterial infection, reduced moisture vapor transmission, and a shortened inflammatory healing phase.[4]
How Do Occlusive Dressings Work?
Occlusive dressings generally come in three primary forms: semipermeable films, hydrogels, and hydrocolloids. Semipermeable dressings feature polyurethane or polyethylene composition with an adhesive coating on one side. Other qualities include transparency, allowing visual inspection of the wound; elasticity, which enables it to conform to the wound; and permeable properties that allow it to be permeable to gaseous vapor and oxygen but remain impermeable to water and bacteria.
Hydrogels behave similarly to semipermeable film dressings with one major difference: they have absorbent properties, which allows the dressing to absorb and retain the wound exudate so that it does not leak. Other attributes of a hydrogel dressing include the ability to simulate a cooling sensation on the wound itself, a quality that makes them suitable for severe wounds like burns and deep cuts.
Hydrocolloids are used for a specific type of wound management that is different from hydrogels or semipermeable film dressings, such as chronic ulcers[5]. They are also impermeable to bacteria as well as other substances owing to their two-layer design, featuring an inner colloidal component and a water-impermeable layer on the outer surface[6]. When placed on top of a wound, the hydrocolloid adhesive converts into a gel as it gets in contact with the wound fluids. The gel conforms to the wound's bed and allows it to absorb exudate. Hydrocolloid dressings are composed of absorbent polymers, adhesives, and gelling agents covered with an outer layer made of semipermeable film or foam.
Benefits of Occlusive Dressings
Scapa Healthcare is an expert in the development and manufacturing of advanced wound dressings. We offer a full range of materials and adhesives to develop highly effective occlusive dressings such as transparent films and adherent & non-adherent foam dressings. In addition, our proprietary hydrogel and hydrocolloid formulas also offer unique properties relating to adhesion, absorption, moisturization, and cooling effects, that promote wound healing. To learn more about Scapa Healthcare's advanced wound care technology and its applications, contact us directly at healthcare@scapa.com.
---