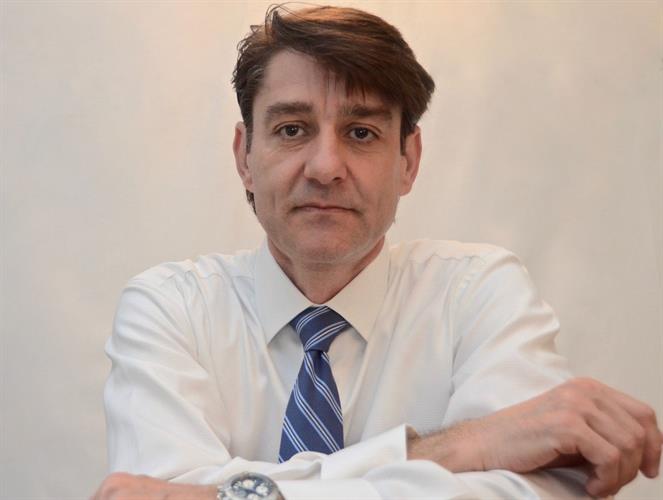 25 Jun, 2020
/
Category:
Business News
Q&A with John Petreanu, Scapa Healthcare President
Welcome back to Scapa! You rejoined the company as the President of Scapa Healthcare Business Unit. What brought you back?

I initially joined Scapa Healthcare in 2017 as the Chief Operating Officer (COO) and served in this role for almost two years. After a year and a half with another MDO company I returned to Scapa Healthcare in May 2020.

The healthcare environment in general has continued to evolve from what it was just a few years ago, and Scapa is no exception. However, something that has remained the same – and what really drew me back to Scapa Healthcare – is its incredible fast paced, work culture and the continued impact the company is poised to have on the healthcare segment. Scapa Healthcare has the relevant size, scale, capabilities and expertise to deliver truly innovative solutions to our OEM customers' in the advanced wound care, medical device, and consumer wellness markets. Yet, despite its size and scale, Scapa Healthcare remains nimble and laser focused on serving our customers needs.

There is always an opportunity within the Scapa culture to grow and explore creative solutions. Once you get the chance to be part of a company culture that allows you to get the best out of yourself, your people and your organization, it is something you really appreciate.

How has Scapa Healthcare evolved since you first joined the company?

Over the last few years, there have been transformative acquisitions with significant growth opportunities that have brought Scapa Healthcare to where it is today. The Biomed Laboratories acquisition in Dallas, TX allowed us to enter the topical solutions market to complement our consumer wellness and advanced wound care product offerings. The Gargrave, UK acquisition increased the size and scale of our European footprint and operations, becoming our EU Center of Excellence. In the US, we invested in a brand new state-of-the-art facility to serve as our North America Center of Excellence.

Along with these acquisitions and investments, we are also focused on strategically optimizing our footprint to bring more teams and capabilities together simplifying the business to efficiently serve our customers.

Moving forward, we are expecting unprecedented changes driven by the COVID-19 pandemic. We are obviously still in the early chapters of that story, so it is hard to say how exactly it will ultimately transform our business and the industry as a whole in the long run. What is clear is that this pandemic will definitely have a lasting impact for the foreseeable future. We are utilizing advanced technologies and finding new ways to engage with our customers and suppliers virtually.

Now, more than ever, it is important for us to understand our customers' unique needs and help them foster innovation, leveraging Scapa Healthcare's value proposition. We can support them with full supply chain and complete product processes from design and raw material selection, through converting and packaging, to sterilization and logistics.

One of the ways that we are looking to support our customers during the pandemic is by offering custom skin care and hygiene products. Hand sanitizers and advanced skin treatment solutions, for example, have always been a part of wound care and consumer wellness portfolio; but COVID-19 has really brought them front and center. Along with the constant hand washing and sanitizing comes a lot of stress for the skin. Our topical formulation capabilities enable us to develop both the antibacterial/antimicrobial products that are in high demand, as well as moisturizers and skin protectants that are necessary to maintain healthy skin.

In what ways do you feel Scapa Healthcare is ahead of the curve in its ability to serve its customers in a post-COVID world?

As supply chain concerns arise from the COVID-19 pandemic and critical shortages of medical and health care related products coming out of China and the Pacific Rim, we are seeing more and more customers in the U.S. and Western Europe looking to leverage vertically integrated companies like Scapa Healthcare to mitigate the risk of dealing with global supply chains with near shore capabilities. Scapa Healthcare is well positioned with its significantly de-risked supply chain to support these customers' needs and reliably step up and/or continue to supply products.

What can you tell us about Scapa Healthcare's ongoing business objectives?

Short term, we are focused on ensuring we maintain a safe working environment for all of our employees and associates during the pandemic. Our workforce is our greatest strength and they have played a critical role in keeping our sites operating across the globe. We are truly grateful for their dedication and commitment to the business. We also fully appreciate and recognize the importance that our products have in the management of chronic conditions and other healthcare related needs across the segments we serve. Our mission is to ensure that we keep supplying our customers and ultimately their patients with these critical products without interruption.

Long term, we will endeavor to explore additional investments in key areas that continue to resonate with our partners and grow our capabilities to provide innovative products to OEMs. We want to keep expanding our product and service offerings for medical device wearables, critical wound care, ostomy, negative pressure wound therapy, as well as consumer wellness segments.

Is there anything you think people would find particularly surprising about what Scapa Healthcare can do?

Some people may still think of Scapa Healthcare as "an adhesive products solutions company", but we have really become so much more in terms of the breadth and depth of our capabilities. Today we have the ability to deliver turn-key solutions and to manage our customers' end-to-end supply chain needs with a global reach. We have significantly expanded our product lifecycle capabilities and services over the last few years. Not only can we formulate differentiated skin care topical solutions for the wound care and consumer wellness markets, we can also provide complex medical device products up to and including class III medical devices.

When we look back at this period in time someday, I think we will see this moment as a crucial point for Scapa Healthcare where we can distinguish ourselves as a transformative and innovative market leader. I truly cannot imagine a better company or better team that I would want to seize these new opportunities with!