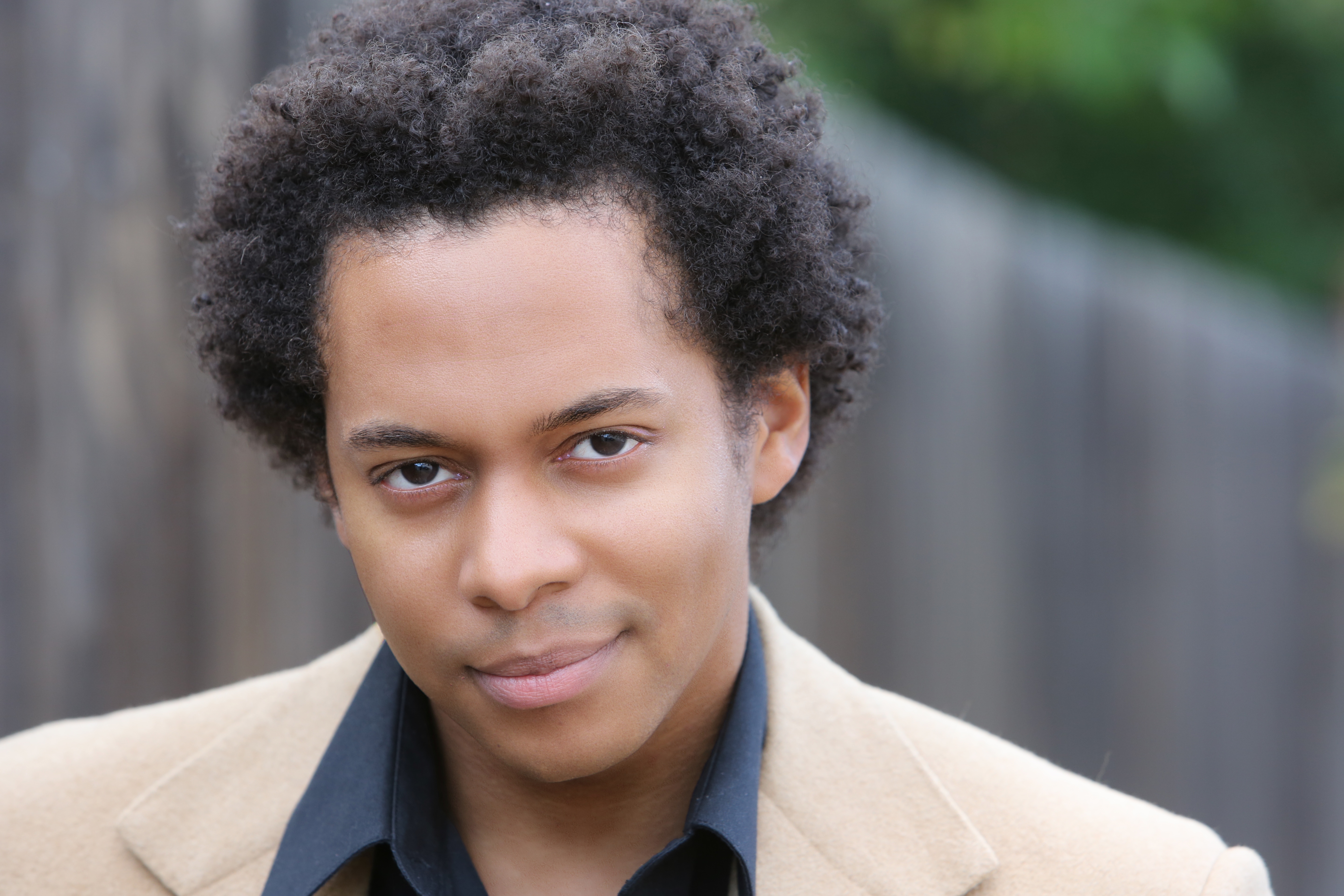 12 Aug, 2020
/
Category:
Business News
Discussing Skin Care and Healthy Aging with Actor/Writer Shedrack Anderson III
The actor, writer/director and entrepreneur recently sat down with us to discuss his passion for the skin care industry, his tips for healthy aging and why he chose to work with Scapa Healthcare to develop his premium anti-aging skin care product line.

Why is skin care particularly important to you?
Ever since I was a little boy, I was infatuated with Asian martial arts. Over the years as I studied it, I learned about the virtuous principles on yin/yang – if you hurt someone, you have to heal someone. That really sparked my interest in exploring ways to help and heal the body through practices like Reiki, yoga, Pilates, acupuncture and, of course, creating natural tinctures and salves for everyday ailments. Skin is the largest organ of the body and our first line of defense against harsh environmental factors so I was fascinated by the healing properties of herbal ingredients for the skin. Many people don't realize how important their skin is, and that you really have to nourish and hydrate it regularly both by what you put on it, as well as by putting enough water into your body every day.
Good skin care is something you should start thinking about from a young age because your skin is essentially degenerating from the moment you are born. This doesn't have to be overwhelming, though. It's all about loving your body and maintaining yourself to a level where you can thrive and feel well-balanced based on your unique skin type.
I think everyone deserves to look and feel their best. In the African American community, I saw that a lot of people didn't have the resources or the understanding necessary to really take care of their skin and bodies so I wanted to help change this. Also, as an actor, I've frequently played characters significantly younger than my actual age so it has been really important to maintain healthy, youthful skin through proper self-care.
What types of products are part of your personal skin care regimen for anti-aging and why?
Think of all the environmental factors that bombard your skin every day; you definitely want to remove these nanoparticles, carbon and other contaminants from the surface of your skin as often as possible. It's really important to clean your skin completely every day, then use a liquid-based hydrating product.
Skin care is really about the individual; every person has a different skin type, pH, and skin print that needs to be considered to make their skin soft, subtle, smooth. It's good to experiment to find what's right for you; you may find what works for someone else is either too harsh for you or isn't enough. Personally, I find I have fairly thick skin and I like to exfoliate every day in the shower with a scrub to get all the nanoparticles and dead skin off.

When choosing a skin care product, what, in particular, do you look for?

I try to stay away from products with lots of preservatives, parabens and ingredients I cannot pronounce. I prefer natural ingredients and products made from pure elements like flowers, nuts and minerals.
One of my key skin care goals is to fight inflammation. Ingredients like turmeric and bromelain are really good for this.

What is "environmental response skincare" and why is it important to you?

Your body is always responding to your environment, and your skin is its first line of defense. But your environment is always changing. For example, most people now understand the dangers of sun damage and the need for SPF, but in the modern world there are many other factors in and outside of your home that can potentially harm your skin – like the blue light from TV, computer and mobile phone screens. These can actually cause damage to your skin cells and even your DNA. We need skin care products with ingredients that are going to combat and defend against the negative effects of the world around us.

Why did you choose to create your own skin care line, Chilyo? What has that experience been like working with Scapa Healthcare?

I was working in Dallas and had always had a deep love for making my own concoctions. I was raised as a fruitarian, someone who makes their own products from ingredients found in nature. One day a friend mentioned their knee trouble to me. As someone who has done dance and martial arts for a long time, I was no stranger to aches and pains. I mixed him a salve of bromelain, CBD and some other ingredients and he was very impressed by how much it helped. It inspired me to look for a way to bring some of my product concepts to a broader market to help more people.

I knew to make this happen I needed to find a manufacturing partner. I met with a lot of chemists, and found that most didn't share my vision or even think it was feasible to formulate commercial skin care products with the combination of natural ingredients and herbal extracts I had in mind. Then I finally found Scapa Healthcare. Their team of chemists, led by Anthony Castrogiovanni and Ella Laboy, believed in my ideas and were willing to work with me to produce a product line that was commercially viable.

Working with Scapa Healthcare has been such a great experience, and they have guided me through the entire product development process from start to finish. Together, we found the perfect combination for a stable formula and have been able to really take my concept to the next level. I love that they allowed me to be hands on, walked me through their manufacturing plants so I could see exactly where my product would be made, and truly made me feel at home collaborating with them. I was also really excited by the quality of the ingredients we were able to source, and the purity of the water Scapa Healthcare uses, which makes a big difference. It has been an exciting journey and it is incredible to see something you're passionate about really come to life because the team you're working with believes in it.

What are the anti-aging benefits of CBD?

CBD is great for the skin; it helps with inflammation and calms skin from toxins. In the dermis of your skin, you have receptors that respond differently when touched or when they come in to contact with heat or cold. Your nerve endings can cause a sense of discomfort, but CBD sends those receptors a signal to relax, which soothes your skin and ultimately makes it softer and smoother. Full-spectrum hemp CBD provides the benefits of around 100 different compounds of wonderful ingredients found in the male hemp plant, whereas CBD oil only contains a few compounds.

As both an actor and a skin care entrepreneur, what are the latest trends you're seeing in skin care?

More people are catching on to the benefits of natural products and moving away from ingredients that haven't been naturally sourced. A little Hollywood secret is to avoid using lotion-typed products and instead do more oil-based, gelatine-based, vegetable-based products.

What impact do you believe COVID-19 is having on skin care trends?

It is such an unfortunate and difficult time for so many people. I'm a firm believer in the importance of hope and positivity, and I know we will overcome this together. In the meantime, taking care of your skin and your body is still so important to overall well-being.

It continues to be important to keep your skin clean even during a global pandemic. Wearing masks may cause irritation and dryness around the nose, lips and jowls so exfoliation and hydration are essential. Using an astringent like witch hazel or a cleanser can help – it's really important to get all the bacteria off your skin. For chapped lips, pumice and sugar masks can be very beneficial. Anything with collagen and elastin will also help to regenerate skin and keep elasticity for healthier skin.

Lastly, is there anything else you want people to know that you think is important?

Yes, I think it is not only important to take care of your skin and your body, but also your mind. Don't think of the body and the mind as a disconnect, think of them as being one. When you are doing your skin care routine in the morning, think positively and smile. Do everything possible to stay positive, stay focused and de-stressed, that will also help your skin.