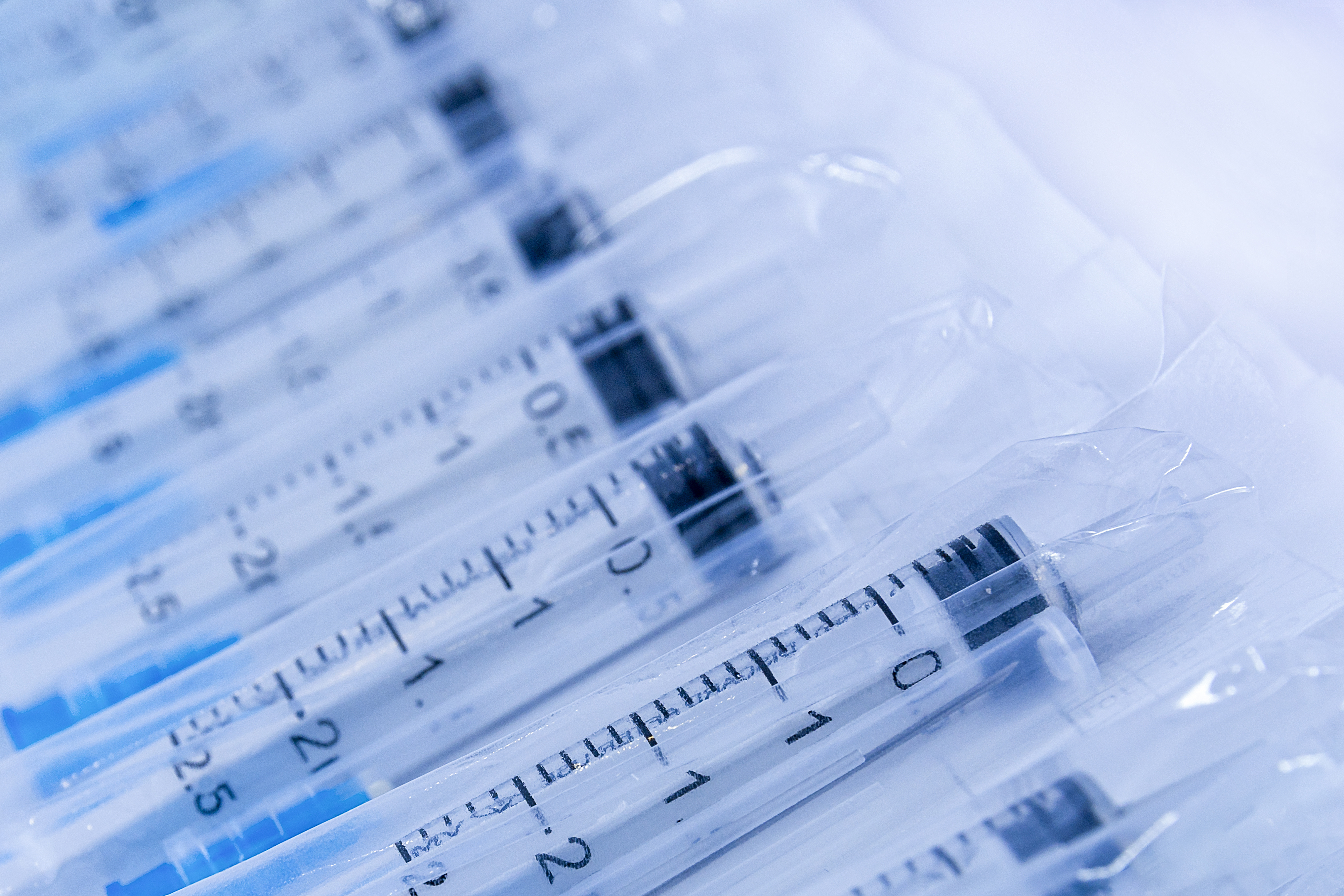 Sterilisation Methods for Medical Devices and Pharmaceutical Products
Medical devices and pharmaceutical products must be sterilised to meet regulatory and safety requirements before they can be distributed and sold.
The best sterilisation method depends on several factors, beginning with the product characteristics such as material, design and dimensions, and how those properties will interact with the sterilisation process. Properties to consider include thermal stability, radiation stability, reaction with chemical sterilants, permeability and density, among others.1
Common Sterilisation Methods
Gamma Irradiation
Gamma irradiation is a safe, reliable and highly effective method of treating a wide variety of products composed of different materials, densities and dose requirements, such as wound dressings, plasters, medical devices and pharmaceuticals.
Gamma irradiation is applied through a controlled exposure to kill microorganisms. It is generated by the decay of the radioisotope Cobalt 60, creating high-energy photons that serve as an effective sterilant. A key characteristic of gamma irradiation is its deep penetration capability, which allows for highly accurate delivery of target radiation dosages to areas of products that may be higher in density. Because of this, gamma radiation can even be used to sterilise products that are already sealed in packaging; such as single-use medical devices.
Electron Beam Sterilisation
Like gamma irradiation, electron beam (e-beam) irradiation uses ionizing energy to effect sterilisation. E-beam is sometimes preferred when non-permeable packaging is indicated and when lower exposure times are desired.2
In electron beam sterilisation, an electron beam accelerator is used to create a powerful beam of fast electrons that bathe and ionize the product materials, inactivating harmful organisms.3 Electron beam sterilisation provides very precise dosing of radiation that can be done very quickly and economically.4
Ethylene Oxide Sterilisation
Ethylene oxide (EtO) is a common gas, generally used to sterilise devices that cannot withstand high heat. According to the U.S. Food and Drug Administration (FDA), about fifty percent of all sterile medical devices in the U.S. are sterilised with ethylene oxide including, for example, wound dressings and stents.5 The FDA acknowledges that for many medical devices, sterilisation with ethylene oxide may be the only effective method that does not damage the device during the sterilisation process. Medical devices that have multiple layers of packaging or are made from certain materials like plastic, resin, metal or glass are prime candidates for sterilisation with ethylene oxide.6
However, ethylene oxide is flammable, explosive, and toxic. The FDA is actively working with industry to reduce over-reliance on ethylene oxide for medical device sterilisation in favor of safer methods.7
Microbiology
The sterilisation process is effective at attaining the appropriate Sterility Assurance Level via dose substantiation/setting studies and routine sterilisation dose audits. Whichever sterilisation method is used, sterility testing must be performed post irradiation to ensure the products have received the appropriate dosage in accordance with applicable industry and regulatory standards to limit microbial contamination and the possibility of infections to patients.
Scapa Healthcare Sterilisation Services
Scapa Healthcare offers gamma irradiation services on-site in our Gargrave, UK facility, where our JS-9600 Cobalt 60 Gamma Irradiator, with a routine processing range of 15kGy – 55kGy, performs sterilisation processes in compliance with ISO 13485, ISO11137, BSI and FDA requirements.
Our sterilisation services are backed by technical support and expertise at every stage in the sterilisation design process, from product development to manufacturing and distribution, regardless of project requirements, scale or complexity. Our range of cleanrooms and controlled environments provide a manufacturing space designed to limit microbial contamination, as demonstrated via routine environmental monitoring and implemented controls. We also provide partnered e-beam and ethylene oxide sterilisation consulting services when medical products require the use of these sterilisation methods.
Microbiology Quality Assurance is a key part of our sterilisation services. Our qualified microbiologists work in partnership with our customers to confirm product bioburden and sterility assurance of medical devices, in accordance with the applicable industry standards. Additionally, we provide full-scale logistics services with on-site storage and distribution of irradiated goods to global destinations.
For more information on Scapa Healthcare's full offering of Sterilisation Services, contact us directly at healthcare@scapa.com.
Read more here
________________________________________________________________________________________________________________
1 https://www.infectioncontroltoday.com/view/sterilizationa-z
2 https://www.scapahealthcare.com/docs/default-source/whitepapers/identification-of-adhesive-formulations-minimally-effected-by-e-beam-sterilization-(january-2017).pdf?sfvrsn=2
3 https://ebeamservices.com/blog/how-does-the-electron-beam-sterilization-process-work/
4 https://obpmedical.com/the-dangers-of-ethylene-oxide-gas-sterilization-for-medical-devices/
5 https://www.fda.gov/medical-devices/general-hospital-devices-and-supplies/ethylene-oxide-sterilization-medical-devices#what
6 https://www.fda.gov/medical-devices/general-hospital-devices-and-supplies/ethylene-oxide-sterilization-medical-devices
7 https://www.fda.gov/medical-devices/general-hospital-devices-and-supplies/ethylene-oxide-sterilization-medical-devices