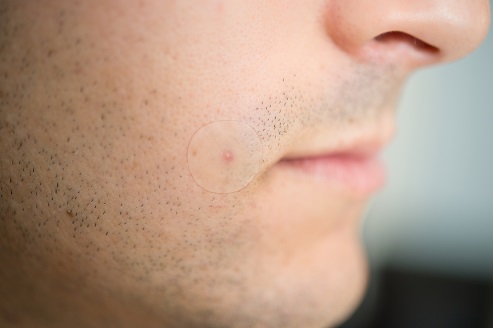 1 Apr, 2021
/
Category:
Consumer Wellness
Hydrocolloid
Do Hydrocolloid Bandages Really Help to Treat Acne?
Currently there is a buzz where many TikTok users' videos feature the "hack" of using standard forms of hydrocolloid bandages available over the counter to help treat acne. Traditionally these bandages were used to treat minor cuts and blisters.
Hydrocolloid technology is definitely not new; it has been used in wound care for many years due to its absorbing properties and the ability to create a protective barrier over the skin. Considering that a blemish is not that different from a wound, the treatment of mild to moderate acne is a natural extension for this technology.
How Hydrocolloid Technology Works on Acne?

Hydrocolloids contain gel-forming agents/properties with a flexible adhesive applied to a carrier such as a film to create an absorbent, self-adhesive, waterproof dressing. They are now available in a growing variety of creative shapes, thicknesses, and sizes.

According to leading dermatologists1, hydrocolloid dressings can be used as a spot treatment applied directly to the location of the pimple. Hydrocolloids work on the acne blemish by creating a protective seal over the skin, while absorbing excess fluid such as oil and pus, flattening spots faster and reducing inflammation/skin redness. Furthermore, they enable the skin to heal in a sealed and moist environment, speeding up the natural healing process and preventing scarring. Another advantage of hydrocolloids is they act as a second skin as they protect the blemish—preventing touching of the face (which can introduce bacteria and other external contaminants) or picking at the spot, which can increase inflammation and slow healing.

Hydrocolloid patches are most effective when the blemish contains fluid to pull from. Another benefit is that the blemish remains protected when makeup is applied over the hydrocolloid patches. These patches are good for both day and night time use, as they are thin and flexible and are waterproof.

Hydrocolloids Help Treat "Maskne"

As a result of the COVID-19 pandemic, breakouts that occur from wearing a mask have become so common that the term "maskne" has become part of our vernacular. This is because face masks can interfere with the skin's natural shedding process throughout the day, leaving dead skin on the face and clogging pores. According to skincare professionals, the moisture-rich environment under a mask is also ideal for the growth of bacteria and other organisms that can cause skin conditions to flare up. As a result, dermatologists are seeing a rise in some forms of acne, especially "perioral dermatitis," which typically occurs around the mouth and nose. Wearing a hydrocolloid patch under the mask can help treat acne and also reduce the risk of further irritation or breakouts. An additional plus is that it's possible to wear a hydrocolloid patch all day under a mask without it being noticed.

If your organization is developing new hydrocolloid skincare products to meet the rapidly growing demand, Scapa Healthcare has more than 30 years of experience in the development of market-leading hydrocolloids and topical skincare products. Our customers rely on Scapa's expertise and capabilities to provide the optimal formulations to meet their specific customer needs. To learn more about Scapa Healthcare hydrocolloid consumer products, click here.
_____
1 Mcbroom, Katie, Men's Health, "A Dermatologist Weighs in on This Viral TikTok Acne Solution," December 17, 2020 https://www.menshealth.com/grooming/a34993802/tiktok-band-aid-acne-solution-hydrocolloid-bandages/