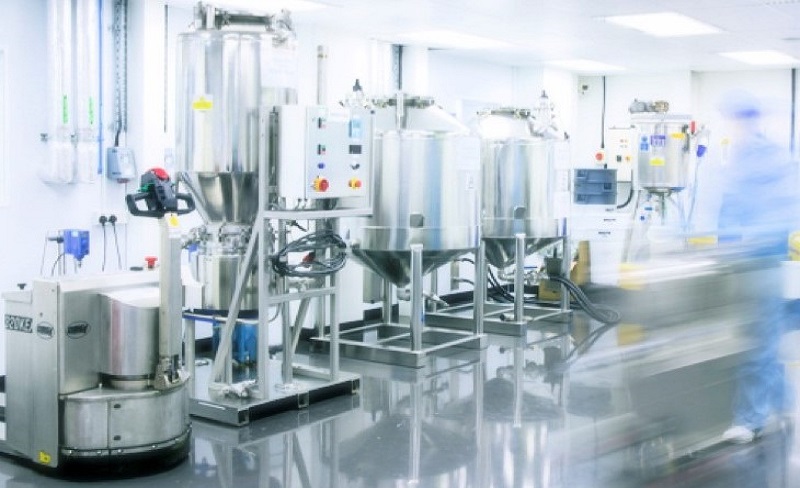 Key Considerations When Selecting a Medical Device CDMO
Medical device OEMs invest significant resources in developing innovative new patient care solutions, from design to quality and regulatory testing, to bringing the finished product to market. The increasing financial, competitive, and regulatory pressures that OEMs are facing—such as achieving cost and operational efficiencies, faster time to market, increasing compliance requirements, and a focus on innovation—have steadily increased demand for contract development manufacturing.

Once the OEM has opted to outsource the development and manufacturing of the device, it is essential to work with an experienced CDMO to streamline and optimize the development and production process to ensure business agility.

Furthermore, the COVID-19 pandemic taught us that business dynamics can quickly shift. Therefore, OEMs should select a partner that not only adds value during the entire development and manufacturing process, but also is able to rapidly adapt to unplanned market disruptions, navigate supply chain interruptions, optimize costs, maintain optimal inventory levels, mitigate risk and more. Ultimately, a strategic CDMO enables medical device OEMs to focus on their core competencies—most notably, marketing, sales and distribution. So, how to find the right CDMO to meet your business development, manufacturing and outsourcing needs?

These are some key areas to be considered for a successful contract development manufacturing partnership:

Industry Expertise: Each industry has its unique challenges, including technical, logistical, regulatory, and more, and the medical device market is one of the most complex. Identifying a CDMO that specializes in your industry and specific product and determining whether their experience, certifications and capabilities can sufficiently meet your needs is an instrumental factor in the selection process.

Turn-key Manufacturing Capabilities: An ideal partner will have expertise in a wide range of turn-key contract manufacturing capabilities—from design to development to manufacturing, as well as a global footprint to ensure an uninterrupted supply of materials. This includes key capabilities and services specific to your product requirements such as formulation development, laminating, high precision cutting, converting & assembly, printing, packaging, sterilization and logistics, to name a few.

Research and Development: A strategic partner should collaborate with customers on optimized product designs that accommodate end-user needs. This includes providing flexibility for prototyping, testing, and fine-tuning of concepts.

Materials Expertise: As medical device OEMs prioritize innovation and pursue new market opportunities; CDMOs vertically integrated with in-house expertise in advanced materials and access to industry leading technology portfolio is especially critical for rapid speed to market.

Engineering Know-How: The partner should have a seasoned team with a proven track record in developing high quality medical devices—managing projects from inception through to market delivery.

Quality and Regulatory Expertise: Regulations are increasingly becoming more complex, governing everything from purchasing, design, testing, shipping, labeling and more. These activities must be fully compliant from beginning to end. Thorough understanding and experience with global regulatory complexities (FDA, CE, EU) and quality requirements (ISO certifications and robust quality systems support) are essential for medical device OEMs to develop and deliver custom solutions and bring them to market.

Risk Management: Product quality is of the utmost importance for medical device OEMs. Quality issues can have powerful ramifications, as malfunction of these types of systems can literally put lives at risk. Additionally, while business continuity was always a key consideration, recent events such as the COVID-19 pandemic have pushed this to the forefront as supply chains worldwide were disrupted, causing numerous materials and product shortages. OEMs should therefore work in close partnership with their CDMOs to align business processes and help mitigate risk.

Lean Manufacturing and Continuous Improvement: A strategic contract development partner should embrace a lean manufacturing culture and continuous improvement processes. This encompasses a set of manufacturing processes that help identify and eliminate waste while maximizing productivity. This results in substantial benefits for medical device OEMs including an optimized production process and increased innovation.

Clear Communication and Transparency: Ultimately, to be successful, the partnership between the OEM and CDMO must be built on mutual trust. To ensure the most effective collaboration, each party should understand the other's capabilities and expertise. The OEM should clearly communicate the specific details of the product, and any specific needs the organization has. Relevant information should be provided upfront and throughout the process that enables the strategic partner to identify the most effective way to produce high quality, compliant products across the development cycle.

Scapa Healthcare is the trusted strategic partner of choice for turn-key medical device manufacturing services for the world's leading companies in advanced wound care, consumer wellness and medical device fixation. Our deep understanding of the markets we serve allows us to leverage our manufacturing, technology and development expertise to deliver innovative solutions that allow our customers to succeed in the marketplace. For more information, contact us directly at healthcare@scapa.com.