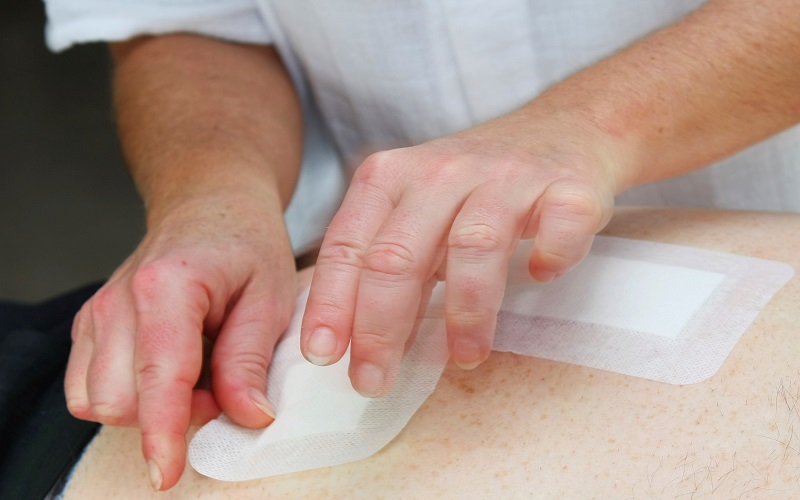 10 Nov, 2020
/
Category:
Advanced Wound Care
Consumer Wellness
Skin Adhesives And Topical Solutions to Manage Diabetic Skin Conditions
There are 387 million people living with diabetes worldwide today, and more than ½ billion expected by 2035, according to the Center for Disease Control. Up to a third of people with diabetes will have a skin condition at some point in their lifetime, including dry skin, cracked heels, foot ulcers and diabetic blisters that can create complications such as skin infections and delayed wound healing. There are different technologies in the market to help diabetic patients to manage their skin conditions.
Skin Adhesives for Diabetic Wound Care
Scapa Healthcare's hydrocolloid technology is clinically proven to be highly effective for diabetic wound care because the unique adhesive composition, when in contact with body fluids, creates a balanced moist environment that promotes an optimal wound healing process. Hydrocolloid dressings seal the affected area to limit the likelihood of infection and reduce pain.
Hydrocolloids can be formulated to have low trauma properties to help prevent skin injuries on diabetics and patients with fragile skin. Our Low Trauma Hydrocolloids, is a proprietary, gentle adhesive with repositionable properties for sensitive skin applications, has a unique formulation that flows with the skin to prevent discomfort and damage even for delicate or compromised skin.
Read our infographic on hydrocolloids for diabetes-related skin issues
Hydrogels adhesives, like hydrocolloids, can also promote moist wound healing, and help reduce pain by providing a cooling effect on the affected area. Hydrogels can be formulated for different levels of adhesion and absorption properties. They can be used as a foot care plaster to help diabetics prevent blisters and provide cushioning on corns, calluses and bunions.
Silicone gel adhesives are widely acceptable for diabetic wound care, as they help to minimize skin injuries due to their gentle, low trauma and repositionability properties.
Acrylic adhesives are commonly used for fixation of medical device wearables such as continuous glucose monitoring and insulin delivery systems for diabetes management. Depending on user needs, acrylics can be formulated for short and long-term wear times.
Topical Skin Care Solutions for Diabetics
Diabetic patients are prone to skin breakage due to dry skin and infections. There are topical solutions available in the market to help maintain their skin integrity.
Skin moisturizers are used to soothe and soften dry skin and restore its natural moisture balance.
Skin protectants and barriers help provide maximum hydration to protect the skin from exposure to excessive moisture.
Antifungal treatments help relieve topical skin infections that can create complications on diabetic patients.
Scapa Healthcare is a global trusted strategic outsource partner of skin friendly turn-key solutions for advanced wound care, consumer wellness and medical device fixation markets. We partner with market leaders to help them design, develop and manufacture innovative medical solutions to improve skin conditions associated with diabetes. Scapa Healthcare offers turn-key development services including: design and project management, formulation, mixing, coating, converting, filling, printing, packaging and sterilization services.
Contact us for additional information on diabetic solutions.